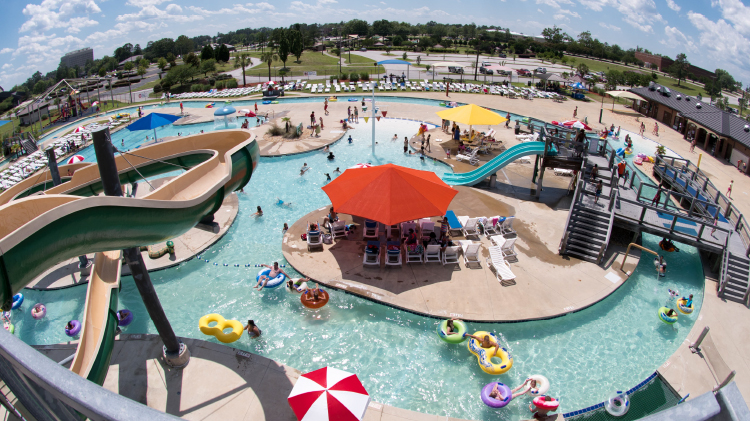 Palmetto Falls Water Park 2018 Season Passes
Palmetto Falls Water Park - 6511 Strom Thurmond Blvd. Fort Jackson, SC 29207 Fort Jackson 29207 Google Map
Palmetto Falls Water Park Schedule:
May 26: 11 a.m.-7 p.m.
May 27: 1-7 p.m
May 28: 11 a.m.- 7 p.m.
June 2: 11 a.m. - 7 p.m.
June 3: 1-7 p.m.
Season begins June 8- August 12
Tuesday - Saturday: 11a.m. - 7 p.m.
Sunday: 1-7 p.m.
Purchase early and save more! Have more fun this summer! Go to Fort Jackson's Palmetto Falls Water Park for ONLY $30 per DoD ID cardholder for season membership. Add a Legion Pool season pass for an additional $3! Just fill out the application form (pdf) and take it to Victory Travel. Purchase 2 or more memberships by Tuesday, May 22, 2018 and Get $10 off your entire purchase!

Fort Jackson Directorate of Emergency Services requires all visitors and non-DoD cardholders 18 years old and older to submit to and pass a background check to access Fort Jackson.
We have provided a link for you to download and print the application form (pdf) to begin your background. Just fill it out and return it to the address printed on the form. Please include the required information for all family members who are 18 and older.
Once your background check is complete we will contact you. Please make sure to include all your contact information.