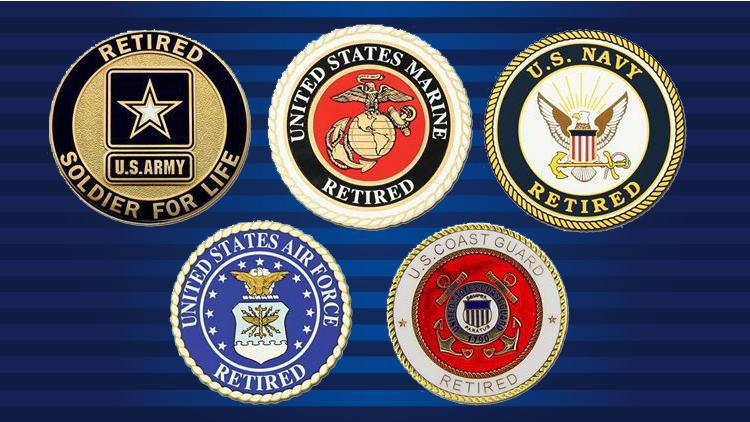 Retiree Appreciation Days
Note: This event has already passed.
Date: May 17 2018 - May 19 2018
Fort Jackson 2018 Retiree Appreciation Days
Once A Soldier, Always A Soldier...A Soldier For Life!
Thursday, May 17
Breakfast:
Starting at 7:30 a.m. at the Fort Jackson NCO Club. Enjoy free refreshments and board the buses at 8:30 a.m. for transportation to the Ceremony at Hilton Field. (Please RSVP)
Vietnam Veterans Pinning Ceremony: Starting at 8:45 a.m. at Hilton Field. All Vietnam Veterans will be recognized prior to the graduation ceremony.
Basic Training Graduation Ceremony and Salute to Retirees: 9 a.m. at Hilton Field. Speaker: Civilian Aide to the Secretary of the Army Kevin Shwedo. Seating reserved in VIP area. Please RSVP below and indicate if you would like to participate in the "Pass in Review." Call EOC at (803)751-5166 after 6:30 a.m. on May 17th in case of inclement weather.
Victory Bingo May Madness Buddy Session: At Victory Bingo. Doors open at 3:30 p.m. Fun Games begin at 4 p.m. Free Buffet. Buddy Night - when you purchase a regular pack or computer pack, your friend gets one too. Early Birds begin at 6:30 p.m. Regular Bingo Session begins at 7:30 p.m. For more information, call (803)751-3411.
Friday, May 18
Golf Tournament: At Fort Jackson Golf Club, starting at 9:00 a.m. Captain's Choice. Member price is $45 per person. Non-Member & Guest prices are $55 per person. Price includes: cart and user fees, snacks, prize fund, BBQ lunch, range and green fees for non-members. Plus door prizes! Call Fort Jackson Golf Club (803)787-4437 for details.
Silver Dollar Days at Century Lanes Bowling Center: May 18th - 20th. Featuring $1 Shoes, $1 Bowling, $1 Snack Bar Specials.
AAFES In-Store Sale at the Main PX 9 a.m. - 9 p.m.
Commissary Case Lot Sale 9 a.m. - 6 p.m.
Saturday, May 19
Retiree Health and Benefits Expo: At the Solomon Center, Strom Thurmond Blvd, 9:00 a.m. - 1:00 p.m. Moncrief Army Health Clinic will provide health screening and counseling booths to include blood pressure screening and men's and women's health counseling. Also featuring displays, information booths, discounts, refreshments, and door prizes! Agencies represented include: Combat Related Special Compensation, Tricare, Family and MWR, AAFES, Delta Dental, SC Dept of Veterans Affairs, Dorn VA Hospital, DENTAC, TREA, Defense Finance & Accounting, Armed Forces Retirement Home, AER, SJA, AUSA, Fort Jackson National Cemetery, ID Card Services (call (803)751-6024 for ID Card Information).
AAFES In Store Sale at the Main PX 9 a.m. - 9 p.m.
Commissary Case Lot Sale 9 a.m. - 6 p.m.
No-Tap Bowling Tournament: At Century Lanes Bowling Center at 7 p.m. Registration from 6 - 7 p.m. Only $25. Price includes shoe rental and prizes. Note: No-Tap simply means that the first ball thrown will count as a strike if 8 pins fall (for women) and 9 pins fall (for men). Plus door prizes! Call (803)751-6138 for details. Register below or at Century Lanes Bowling Center.
Need a hotel? Call Victory Travel for special negotiated rates. 1-800-221-3503 or (803)751-5812.